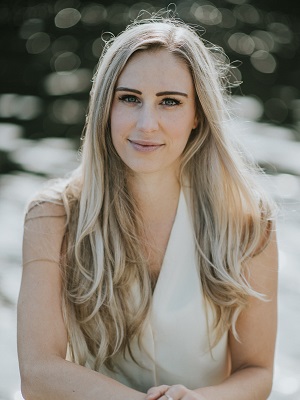 Dr. Nicola Bennett ND is a naturopathic doctor currently serving Vancouver and Cranbrook. She is excited to bring her aesthetic practice to Fernie, beginning in January 2021. Dr. Nicola uses aesthetic injections to enhance her patients' natural beauty and boost their confidence. She prefers a subtle look, and maintains the attitude less is more. 
Dr Bennett completed her Bachelor of Science from UBC in Kinesiology and Health Science. She was a gymnast in her youth and was dedicated to movement which lead her to Kinesiology and her passion for Yoga. Dr Bennett knew she wanted to become a doctor, and when she learned about the option of studying natural medicine combined with eastern medicine such as traditional Chinese medicine and her passion for yoga's approach to the body,  she went on to become a Doctor of Naturopathic Medicine through Boucher Institute for Naturopathic Medicine (BINM).
Dr Bennett continues to evolve her practice with countless hands-on trainings, hours of practice and online courses. She goes above and beyond with continuing education to keep her skills and knowledge up to date and still mentors other successful aesthetic injectors. Dr Bennett is certified in mesotherapy, cosmetic Botox, therapeutic Botox, dermal fillers, aesthetic platelet rich plasma, IV therapy and acupuncture, and holds prescriptive authority in BC. She is friendly and passionate, and will always give you her safe, honest opinion.
Come in for a consultation to see what Dr. Bennett can do for you!
Neat Fact:
When she is not in the office you can find Nicola teaching yoga (virtual this year) . She has been practicing yoga for twenty years, and teaching for ten.  Dr Bennett is involved in offering yoga retreats with her colleague and friend Susan Horning (clinical herbalist).  Unity Retreats combine different styles of yoga with wellness talks and personal development work.