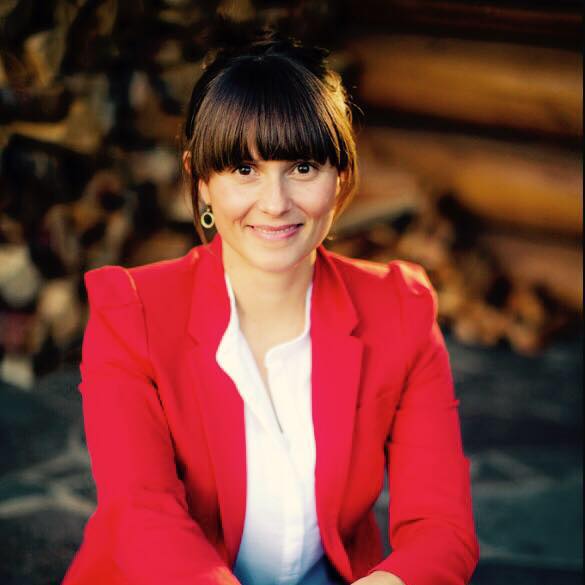 Dr. Denoon, ND is the Founder and Medical Director of Wild Heart Therapies and Farmacy. She opened her practice doors in 2012 in Fernie, BC and has transitioned from a single windowless office at the top of a steep flight of stairs, to her dream clinic, Wild Heart Therapies and Farmacy in October of 2018.  She has been able to do this because of the amazing local support for her practice. She currently has seen over 2000 people from the Elk Valley and surrounding areas.
Dr. Denoon believes that in bringing together talented, educated practitioners, and providing choice and support for patients, that Wild Heart Therapies and Farmacy is a complete health destination where a patient can receive the ultimate health care experience.
She aims to provide access to plant medicine through the Farmacy selling bulk herbs both as prescriptions for patients of the clinic, as well as creating access for the public. The Farmacy is intended to help facilitate easy access to using plants in our everyday life. Through food, body care products, and remedies, Dr. Denoon hopes that the people of the Elk Valley continue to grow their use of plant based nourishment in their daily routines.
As a Naturopathic Physician, Dr. Denoon practices Naturopathic medicine, which at its core is a form of Integral medicine. Integral medicine is an approach to medicine whereby a focus is placed on the patient rather than their condition, or a particular form of medicine. Dr. Denoon combines the best from all fields such as physics, biology, biomedicine, alternative medicine, chemistry, psychology, philosophy and intuition in the context of the patient. Dr. Denoon can be found regularly dispensing herbs alongside prescription medication, advising acupuncture while managing inflammation with neutraceuticals, or using IV therapies to complement treatments and diet changes.  Dr. Denoon works with her patients to find what will work best for the individual.
Dr. Denoon's favourite part of her practice is figuring out what is going on in the body. She often re-evaluates previous diagnosis, challenges labels, and always does her own investigation through the use of her clinical experience and hard data such as laboratory testing and imaging.
She is a licensed Naturopathic Doctor, which professionally means that she is governed by the Canadian Naturopathic Physicians of British Columbia. This guarantees that she is a safe and effective Naturopathic Doctor. Dr. Denoon operates a general family practice that welcomes everybody. She treats most conditions ranging from cardiovascular health to endocrine disorders, diabetes, mood disorders, and digestive problems.  Dr. Denoon has focused much of her continuing education on keeping up to date with hormones, and their importance in optimizing health as we age.  Dr. Denoon also has prescriptive authority and works with bioidentical hormone therapy.
Along with the team that Dr. Denoon has curated at Wild Heart Therapies and Farmacy, she is confident that your expectations for health care will be exceeded. Dr. Denoon looks forward to supporting you while you use the clinic as a centre point to navigate your health concerns.
Hard Skills and Framed Papers
BSc Life Sciences – Queens University
Doctorate of Naturopathic Medicine – Boucher Institute of Naturopathic Medicine
Pharmaceutical Prescribing License–  Dr. James McCormack BSc(Pharm), PharmD and Dr. Adil Virani BSc (Pharm), Pharm D, FCSHP
Acupuncture – CNPBC Certified
Craniosacral Training – Upledger Institute International
Neural Therapy Certification – Naturopathic Healthcare Inc.
Advanced Intravenous Therapeutics –  International IV Nutritional Therapy
Advanced Cardiac Life Saving (ACLS) and CPR – Red Cross
Kids Yoga Instructor – Rosalie Lazar
Affiliated Organizations
College of Naturopathic Physicians of British Columbia (CNPBC)
British Columbia Naturopathic Association (BCNA)
Canadian Association of Naturopathic Doctors (CAND)
Founder of Naturopathic Prescribing collaborative 

Awards and Nominations
2014- Fernie Excellence in Business nomination
2015- Fernie Excellence in Business Nomination
2016 – Fernie Excellence in Business Nomination
2016 – Top 40 under 40 Kootenay Business 
Soft Skill Set
Botanical Medicine and Food Gardener

Mother

Wildcraft forager

Chicken Psychologist

Medicine Maker

Soap Maker

All season Mountain Explorer

River whisperer by canoe

Magic Maker

Womans Tribe member