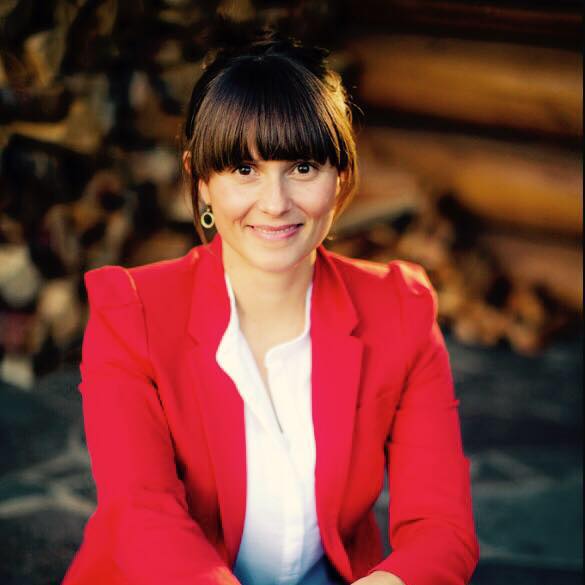 Dr. Karley Denoon, ND is the Founder and Medical Director of Wild Heart Therapies and Farmacy. Dr Denoon opened her practice doors in 2012 in Fernie, BC and has transitioned from a single windowless office at the top of a steep flight of stairs, to her dream clinic with multiple practitioners offering many different modalities. She has been able to do this because of the amazing local support for her practice. She feels privileged to have worked with over 2000 people from the Elk Valley and surrounding areas. Dr. Denoon believes that in bringing together talented, educated practitioners, and providing choice and support for patients, that Wild Heart Therapies and Farmacy is a complementary health destination where a patient can receive the ultimate care experience.
Dr. Denoon graduated from Queens University with a Bachelor of Science in life sciences and received her Doctorate at Boucher Institute of Naturopathic Medicine. She holds an active pharmaceutical prescribing license in B.C. and focuses much of her practice now on early detection and prevention of disease. She is a licensed Naturopathic Doctor, which professionally means that she is governed by the Canadian Naturopathic Physicians of British Columbia. This guarantees that she is a safe and effective Naturopathic Doctor.
In 2019 Dr Denoon was recruited by the first biohacking facility in Canada , Aeon Future Health, to help develop preventative health screening programs with quantifiable metrics to follow over time to watch, track and improve Canadian's most common areas of risk before they lead to the most prevalent preventable disease(s).  She has focused continuing education on leading edge cardiovascular and metabolic interventions through the academy of anti-aging medicine ( A4M). Her favourite part of her practice is figuring out what is going on in the body. She often re-evaluates previous diagnosis, challenges labels, and always does her own investigation through the use of her clinical experience, unique functional lens and hard data such as laboratory testing and imaging. Dr Denoon designed and runs the clinics Preventative Health Program at Wild Heart Therapies and Farmacy.
Dr Denoon has a very patient centred practice where she evaluates each patient as an individual rather than a set of symptoms or a diagnosis. She does not like to position herself as an 'all knowing' physician who is there to tell you what to do. She recognizes that you know your body best and through her clinical experience and education invites you to share the knowledge and helps to guide you on a discovery to make choices that will be best for you.  She usually narrows her suggested treatment plan down to less than a handful of the most bang for your buck and individualized suggestions that patients can actually achieve. She then follows her patients over time and tracks both subjective wellbeing and data to ensure results.
Dr Denoon has a strong passion for herbal/botanical medicine and most of her patients will attest that there are always at least one or two plant medicines in their treatment plans. She often works with and refers to other practitioners, primary care providers or medical specialists, and works hard to maintain respectful and intentional relationships with these valued practitioners.
The herbalist in her aims to provide access to plant medicine through the Farmacy selling bulk herbs both as prescriptions for patients of the clinic, as well as creating access for the public. Dr. Denoon hopes that the people of the Elk Valley continue to grow their use of plant based nourishment through their daily routines and foods. She focuses on providing simple tips and safe, easy recipes for homemade remedies and nourishing foods that can be made in your kitchen. Dr Denoon strives to encourage the development of coherence with our natural environment through plant medicine and acknowledging our rich surroundings.
Her goal is to curate a clinic of congruent practitioners where no matter the patient's choice of treatment, symptoms or illness there is a practitioner, therapy and approach that will be a match for them.
Neat fact : Karley lives on a farm with her family, cows, horses and chickens (when the pine martin doesn't kill them) and grows many plants she uses for her family and friends for medicine.
**Please note Dr Denoon does not see any patients during pregnancy or under the age of 16. 
Hard Skills and Framed Papers
BSc Life Sciences – Queens University
Doctorate of Naturopathic Medicine – Boucher Institute of Naturopathic Medicine
Pharmaceutical Prescribing License–  Dr. James McCormack BSc(Pharm), PharmD and Dr. Adil Virani BSc (Pharm), Pharm D, FCSHP
Acupuncture – CNPBC Certified
Craniosacral Training – Upledger Institute International
Neural Therapy Certification – Naturopathic Healthcare Inc.
Advanced Intravenous Therapeutics –  International IV Nutritional Therapy
Advanced Cardiac Life Saving (ACLS) and CPR – Red Cross
Kids Yoga Instructor – Rosalie Lazar
Affiliated Organizations 
College of Naturopathic Physicians of British Columbia (CNPBC)
British Columbia Naturopathic Association (BCNA)
Canadian Association of Naturopathic Doctors (CAND)
Founder of Naturopathic Prescribing collaborative 

Soft Skill Set
Botanical Medicine and Food Gardener

Mother, Partner, Sister, Daughter, Ally and Friend

Wildcraft forager

Medicine Maker

River whisperer by canoe

Woman/She/Her 
*Dr Denoon would like to acknowledge the privilege of working, living and playing in unceded Traditional Ktunaxa Territory.