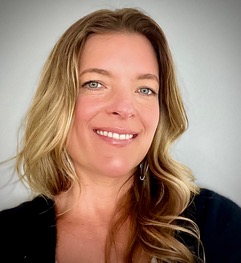 Vanessa Barger, Dr. Vodder MLD Therapist
Vanessa Barger is a licensed MLD Therapist and Aesthetician in the United States and a certified Dr. Vodder Manual Lymph Drainage Therapist. She recognizes the profound importance the lymphatic system plays on ones health and has dedicated her practice to provide clients with this restorative modality.
Manual lymph drainage (MLD), was developed by Drs. Emil and Estrid Vodder in the 1930s. This precise technique is a rhythmic, gentle massage that has a profound effects on the immune system, nervous system and connective tissues. Recognised by medical communities and the international spa wellness sect, Dr. Vodder's MLD is indicated for over 60 different pathologies including: Pre/Post Operative Procedures, Fatigue, Chronic and Acute Pain Management, Sport Injuries, Inflammatory Processes, Headaches, Dense and Engorged Breast Tissue, Cellulite, Sinusitis, Burns, Dermatological Concerns, Scars, and much more.
Treatments usually last between 45-90 minutes. The frequency and length of the sessions will be based upon individual needs and will be discussed between you and your practitioner. Heavy pressure will NOT be applied to the tissues. MLD is a gentle, non-invasive, rhythmic treatment designed to increase lymph flow within the body.
Contraindications include:
Acute Infection
Thrombosis
Active Cancer
Congestive Heart Failure