Dr. Karley Denoon, ND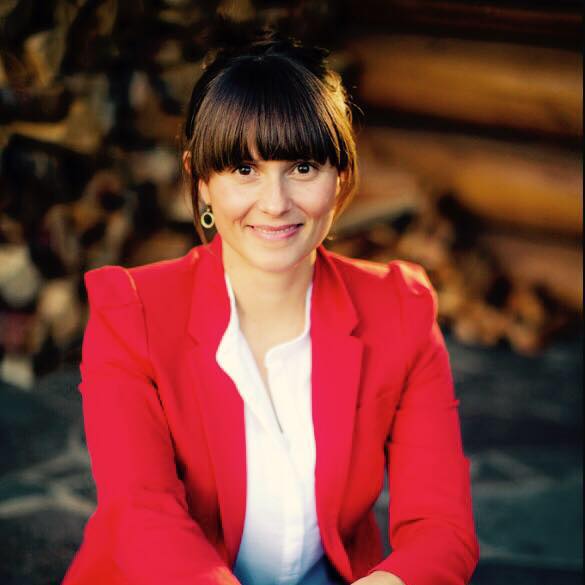 Dr. Denoon is the Founder and Medical Director of Wild Heart Therapies and Farmacy. She opened her practice doors in 2012 in Fernie BC and transitioned from a single windowless office at the top of a steep flight of stairs, to her dream clinic, Wild Heart Therapies and Farmacy in October of 2018.  She has been able to do this because of the amazing local support for her practice. She currently has seen over 2000 people from the Elk Valley and surrounding areas.
Dr. Denoon believes that in bringing together talented, educated practitioners, and providing choice and support for patients, that Wild Heart Therapies and Farmacy is a complete health destination where a patient can receive the ultimate health care experience.
---
Dr. Kallie Doucette, ND
Dr. Kallie Doucette is a licensed Naturopathic Doctor. She received her training from the Canadian College of Naturopathic Medicine after completing a Bachelor of Science degree in Human Kinetics from St. Francis Xavier University. Dr. Doucette was born and raised in rural lobster fishing community in Prince Edward Island, but has always had a passion for the mountains. She joined Wild Heart Therapies and Farmacy in December of 2018, and is excited to work with the people of Fernie and the Elk Valley.
Learn More About Dr. Doucette…
---
Sue Burgman, Anat Baniel Method (ABM) NeuroMovement Practitioner
Sue was born and raised in Switzerland. She moved to Canada in 2005, where she pursued an academic career in the Insurance Industry. When her son was born in 2014, their family's life changed dramatically. After his birth their family struggled with challenges they never expected to encounter. Her son was diagnosed with a rare genetic condition, causing symptoms similar to Cerebral Palsy. For years they tried every suggested and referred approach they were told about to help him improve his quality of life. Things were very slow and little difference was noted.  Her family then found ABM NeuroMovement, through which her son has excelled far further than his prognosis suggested he ever would in his lifetime. He has shown improvements on all levels, physically, in communication, cognitively, as well as emotional/behaviourally, without any pharmaceutical medications. Because this work has been so meaningful for her son's development, but not very easily accessible due to a lack of practitioners in Canada, Sue joined the intense practitioner training in the United States in Fall of 2017, to enable her to help her son at home, as well as help other families find this beautiful, life changing path.
Sue is still in intensive training for the Children's Mastery ABM Neuromovement until November 2019. Until then, she is accepting appointments for adults. Once completed, Sue is looking forward to specializing in the area of helping children with special needs.
To learn more about ABM Neuromovement please visit the detailed description under services offered on our website. Wild Heart Therapies and Farmacy is more than honoured to have Sue Burgman  join our professional family and be able to offer this rare, effective and amazing technique to the people of the East Kootenays and beyond.
Learn More About ABM Neuromovement…
---
Jennifer O'Donnell
Jennifer O'Donnell is a certified holistic nutrition and health coach and a numbers geek. She is also a certified cognitive behavioural therapy practitioner and holds a degree in psychology.
In the past few years Jen has aligned her professional skills, her passion for nutritional health, and her natural desire to support.
Jen wears two hats at Wild Heart.  She is our Business Manager, slicing and dicing numbers and building our team. The other hat Jen wears is as a life coach, helping people to overcome their obstacles holding them back from change.
Learn More About Jennifer O'Donnell…
---
Lauren Street, Herbalist

Lauren studied Holistic Nutrition and Herbal Medicine at Pacific Rim College for 3.5 years, completing her diploma of Phytotherapy (with high honors) in 2016. This is the most comprehensive herbal medicine program in North America. The program consists of 2130 hours of Biomedical Sciences, Western Herbal Sciences, Holistic Nutrition, and 510 hours of hands on Clinical Practice. Lauren also studied the foundations of Traditional Chinese Medicine and Ayurveda (East Indian Medicine), which has provided her with a holistic perspective on the mind, body, and soul, and their connection with health and healing.
Learn More About Lauren Street…
---
Aimee Stanley
Aimee is our Office and Operations Manager at the clinic.  She is originally from South-Western Ontario.  She came to Fernie to reconnect with nature, and to join the wonderful lifestyle that Fernie has to offer!  Aimee has 15 years of management experience before changing careers and working as a Receptionist/Office Manager.
Over the last 4 years she has managed clinics in the optometry, chiropractic, massage therapy, and medical/health fields.  Aimee enjoys working in a fast-paced environment, getting to know all of our patients, and helping everyone to make their experience as seamless and easy as possible! When you hear that friendly voice on the other end of the phone, that's Aimee! We are so very thankful to have her on board managing the clinic's day to day operations so that your care can be the best possible care that the doctors can offer.
---