Dr. Ashley Romanchuk, ND
Dr. Ashley Romanchuk is the Owner and Medical Director of Wildheart Therapies and Farmacy.  Dr. Romanchuk is the primary physician at Wildheart Therapies and is happy to serve the needs of all ages and conditions.
Patti-Ann Krywulak, R.Ac.
Patti-Ann is a BC Registered Acupuncturist
Jennifer Schwientek, MA
Clinical Counselor – Certified Healing Coach – Certified Kambo practitioner
Jennifer works with heart and soul in the service of healing. She is deeply passionate about her calling and is always there to support you when needed. With her, expertise and passion come together, which are essential on the journey to overall health. Healing is a process that does not happen overnight but requires intensive guidance and perseverance.
Emily Wadler
Emily is a Plant-Based Nutrition Coach, Certified Yoga teacher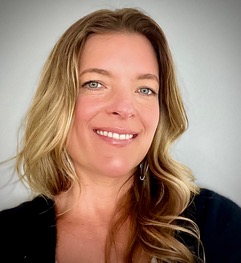 Vanessa Barger, Dr. Vodder MLD Therapist
Vanessa Barger is a licensed MLD Therapist and Aesthetician in the United States and a certified Dr. Vodder Manual Lymph Drainage Therapist. She recognizes the profound importance the lymphatic system plays on ones health and has dedicated her practice to provide clients with this restorative modality.
Lynette Hanson, D.O.M.P.
Lynette is a BC registered Osteopathic Practitioner. Lynette is no longer accepting new patients at this time.
Amanda Mori
Amanda is a BC registered Osteopathic Practitioner.
---